Business Owners, B2B, B2C
Introduction
Three years ago, I worked as a language consultant for one of the leading automobile manufacturers in North America. I was greatly impressed by the proactivity of this company – every beginning of the year, they release all sorts of documentation about their upcoming vehicle models.
These documents are translated into English and French and distributed among their dealers across Canada. In addition, whoever wants to access their materials can easily find them online – on their website and social media platforms. Their website is localized so that their clients and affiliates can access all the information in both languages.
This is just one example. I have worked with many other businesses, one of which translates their manuals into a dozen languages so that their clients can access their products in their native language. Sometimes, their projects are small, but the business still translates everything into languages used across North America, Europe, and East Asia.
I have found this proactive strategy very trendy in contemporary business settings. In fact, it is one of the key approaches to reaching a wider audience. Daily, businesses are reaching out to as many consumers as possible across the global market thanks to language operations.
Unfortunately, some other businesses are still lagging behind this robust move despite its ability to transform a company's sales regardless of size, products, and services. Why is the translation and localization approach not incorporated in some of today's business practices even though it has proven to be one of the major drives of growth?
I hope you ask yourself the same question today and start to implement necessary changes across your business operations. Let's dive in with some practical insights!
The Language Translation Factor
There are many factors that drive growth for organizations around the world – both "for-profit" and "not-for-profit". In their daily operations, businesses strategize different operations around various areas in order to maintain their services to their customers.
While companies are preoccupied with a bunch of these factors on a daily basis, today I will discuss how focusing on one of the most crucial ones – language operations – can quickly and sustainably foster growth within your business. The fact that one of the top Language Service Providers in North America hit USD 1.1 billion in total revenue in 2021 indicates how companies are leveraging this service to drive growth.
While most businesses translate their materials ranging from user manuals to various promotional resources, some others take a step further and localize their products and services so that their clients can access them globally in their own language. Translation and localization are the two strategies that will rapidly change your global business image. For this very reason, companies have now resorted to designing multilingual websites and localizing them in various languages.
Statistics – Language service-based growth defined in numbers
In a recent survey posted by one of the leading American financial market organizations, customers indicated that:
They want companies to speak to them in their native language, with 65% of customers surveyed preferring content in their own language, even if the quality of those translations were poor. Around 40% of the respondents said that they would not buy anything if the company did not cater to their own language.
When customers have bad experiences with a brand, it's usually a result of interacting with customer-facing teams who are on the front lines of dealing with product and service issues. With so many translation tools and technologies available, it is no longer feasible or even acceptable to argue that interaction with people in a different language is an expensive task. With the above approach in mind, there 5 proven practical strategies that will instantly boost your growth.
Five Proven Strategies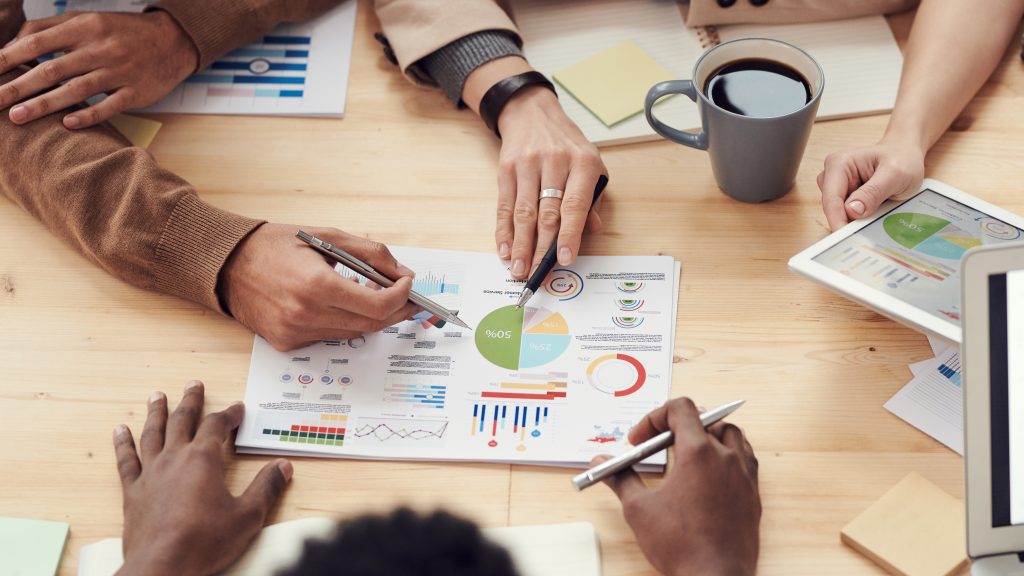 Strategy 1: Research your market
Do you remember when your very first customer reached out to you to inquire about a product or service? How did they hear about you? That customer is an indicator of an audience out there that needs your products in the same area.
Believe it or not, people are always looking for similar products to yours. People usually look you up on the internet. This is one reason why localization can be a beneficial tool for your business.
While researching your market, focus on where your leads come from (in the above example of your first-time customer). This will help you to decide where to start as you localize your business website (or other goods and services) so that they are available to that specific target audience. Don't get stuck! There are so many ways to find out who is interested in your business. Nowadays, technology has to offer many lead tracking tools. These applications show you the analytics and statistics of who looks up and visits your online store. Give them a shot or reach out to an expert for help.
Strategy 2: Take a step further – Localize your products and services
In my last article, I discussed how localization makes your business stand out from the cloud by leading your global customers to the content that you have created specifically for them.
"Localization creates your content in a new language, considering the cultural and geographical aspects. The translation has to be and sound local to your target audience. For example, if you want to localize your medical application, you have to translate by adapting the content to align with the local public, culture, geographical codes, and SEO (Search Engine Optimization) so that it is accessible both to the internet users and search engines."
The localization process is made possible by search engine optimization (SEO). This is an AI feature that directs people to you once they look up products like yours online. As we all know, the reality is that whatever stands out to the audience and proves best, that is what people go for!
Strategy 3: Streamline your operations
Customers like simple processes. From business communication to transactions, we all want to access services that are available to us without any hassle.
The most common issues between businesses and their consumers of two natures:
Websites that are difficult to navigate constitute an issue for businesses. Depending on the nature of your business, customers might need to order products and services from your website. If not, they still need to find out about what you have to offer.
I will give you an example: We received feedback about the user-friendliness of our website – www.goldenlines.ca. After considering this feedback, we made changes so that people can find their way easily into our language service options, request them from our website, and make payments right there.
This one change has now helped our website traffic to grow by 10% in just a couple of months. Isn't that fantastic? I am quite sure that there are other factors behind this substantial growth, but results can be even more if a positive change is strategically implemented.
Accessibility of products:
This issue ranges from lack of customer service to sold-out products. If your customers like your products or services but don't have easy access to them for some reason, that creates a backlog.
In addition, this also impacts your performance due to a turnover of customers migrating elsewhere in search of the same products. Maybe these products and services are available in your store or on your website but are inaccessible. Some reasons may be that your website is not user-friendly, your opening hours are not flexible, etc.
Strategy 4: Consistency of supply and marketing
Consistency is one of the best ways you can retain your clientele. Our existing customers love it when they can get the same services that they enjoyed in the past. If there is demand for a product or service in your business, make sure to keep it going.
Most of our sales come from existing customers. They request the same services over and over and we love serving them. We want to be consistent with the availability and quality of our language services to our clients. That's the secret behind our business!
This on-demand strategy can be implemented in literally any business. I have visited one of the local malls in our area and noticed how restaurants (for example) are on the go – taking orders and serving their customers.
For what it's worth, you have probably noticed that people in general hate standing in line for extended periods of time. They hate getting poor customer service too. In the same way, they hate poor quality. This truth applies to all businesses!
We all can't ignore the power of marketing. The world needs to be reminded regularly of our offers. That being said, there are many ways to market your brand.
Forbes says that "a great marketing strategy – one that's really effective – will stimulate demand for years to come. Target audiences will realize a need they didn't know they had. Your brand becomes the first thing people think about when they consider your product or service category."
The most effective marketing strategy builds on the points we discussed above – consistency (i.e., use strategies already in place); uniqueness of your products or services (i.e., what makes you unique in the market), and implementation (i.e., your marketing strategy in action). Whether your intention is to remind your clients of what you already have offered them in the past or want to let them know about new offers, consistency of supply and marketing will do the work for you!
Strategy 5: Issue timely updates
The automobile company that I mentioned above looks far ahead! In the middle of the current year, they communicate to their customers about upcoming models, and how and when they will launch them in the following year.
This company translates publications and news releases to keep thousands of North American audiences in the loop. This way, once a new vehicle is out, customers are already aware and have allocated the necessary resources to procure it.
This proactive strategy of communicating updates works for all businesses. Since your business model has different operations, you could communicate efficiently to let the world know what you are planning on offering them soon so that they know what to expect.
And, most of the time, our esteemed customers love it when we keep them informed!
Pro Tip: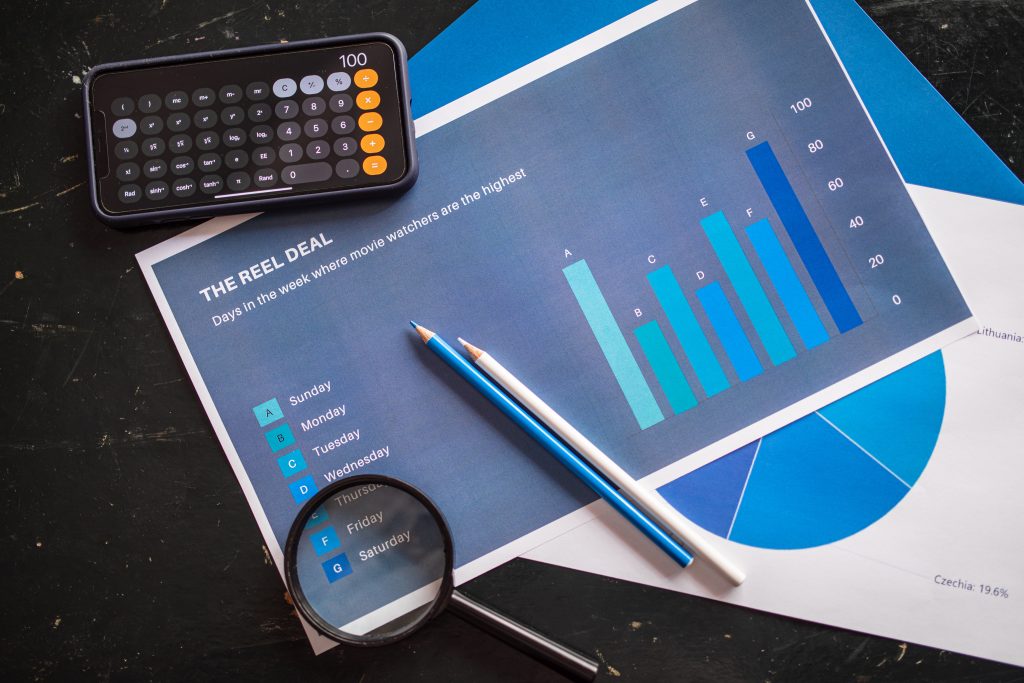 Be consistent! Even if your brand is doing well enough, don't stop updating your customers!
What do you need to update people about regarding your business? I will give you the 10 most popular examples. The other way around, updating your customers about the examples below also enhances your marketing process:
New arrivals
Recall notices
System maintenance
Promotions and discounts
Affiliate programs
Opening a new location
Unavailability of a product (a.k.a. "out of stock")
Price increase
Job offers
Working hours
And why are these updates important for your business? Because they help you to create and maintain intimacy with your customers. Plus, they also help new leads to find your business down the line!
Message to My Readers:
I hope you found my article helpful. I would love your feedback below. My goal is to add value to my readers and, particularly, to clients by making their businesses more profitable and hassle-free. If you would like to learn more about how our language services can support your specific business model, I would be pleased to connect and discuss your questions further.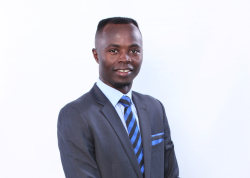 Latest posts by Sim Ngezahayo
(see all)